Sick Picture Book #1: Flat Rabbit, by Bardur Oskarsson
March 17, 2015 § 1 Comment
This video is the first in a new series, in which I'll highlight picture books with morbid, twisted, or just offbeat humor.  I may also include other picture books which are not dark, just especially wonderful in various ways, but I want to mostly focus on the weird ones.
I was inspired to start this series after talking with a dear friend of mine who used to work in the children's room of her public library.  I mentioned Flat Rabbit, and she told me about another offbeat picture book, and then another.  We had so much fun discussing them that I was inspired to look for more weird picture books, and then to share them with you.
I enjoy dark humor and some bizarre things; sometimes people are surprised to hear that from a shy, young wannabe-librarian.  But my sweet, 75-year-old coworker – a soft-spoken, kindly great-grandmother – laughed uproariously at Flat Rabbit, so much that we were a little alarmed!  So I'm sure many – if not most – children's literature enthusiasts will have some taste for twisted humor.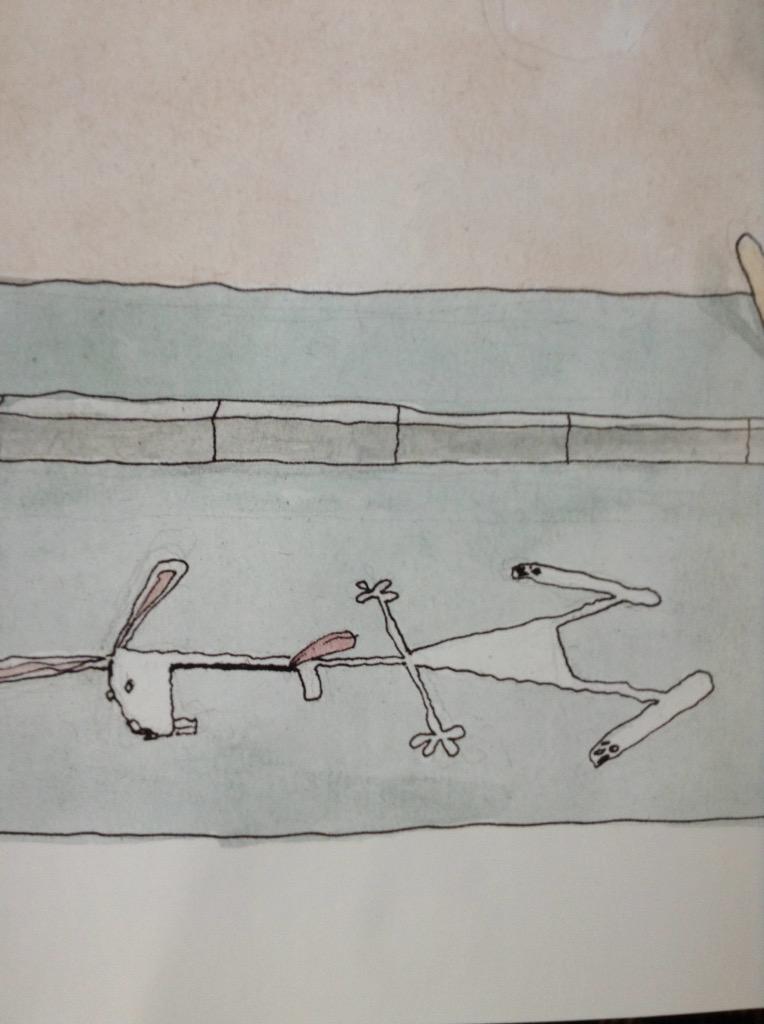 I thought it would be fun to share picture books that adults can appreciate, too.  I know I'll never grow out of them, but some people think that they have: this series is especially for them.
Have you read Flat Rabbit?  What did you think of it?  Do you know of any other strange/morbid picture books that you could recommend to me?
§

One Response to Sick Picture Book #1: Flat Rabbit, by Bardur Oskarsson